PDF attached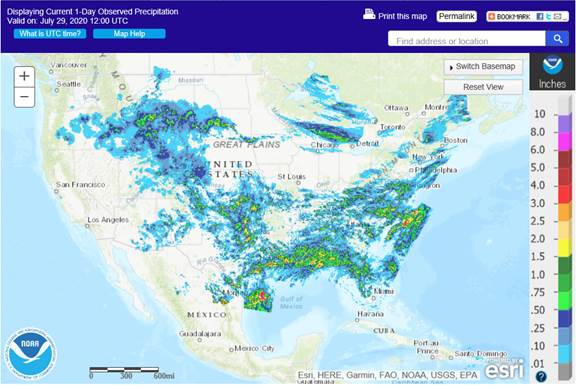 USDA
new-crop soybean and sorghum export sales were excellent, corn poor, and wheat very good. Soybeans were lower on follow through selling from very good US weather. Today is position day for August CBOT contracts. We see FND deliveries at zero to 50 soybeans,
zero to 150 soybean meal and 1500-2500 soybean oil. Malaysian palm futures were up 32 MYR and cash increased $9.00/ton. Indonesia aims to reach its B40 biodiesel target by July 2021. China soybean crush margins eased on our calculation
but still promote buying. Corn futures were slightly higher after four days of losses on technical rebound after futures contracts traded near their respected contract lows on Wednesday. Wheat futures are reversing course by trading lower, stuck this week
in a two-sided trading pattern. Japan seeks 80,000 tons of feed wheat and 100,000 tons of barley on Aug 5 for arrival by end of Jan.