Global Freight Forward Curves
Drawing data from one of the largest wet and dry Freight desks in the market combined with its superior modelling capabilities, the Freight Forward Curves provide a powerful, independent market valuation tool to support investment and trading decisions in Freight markets across the globe.
Curves are delivered via 5 daily run time reports providing customers an early start to their end of day processes. End of Day reports are the "closing" cut and suitable for mark to market runs in 3rd party ETRM systems etc., exact FTP delivery varies.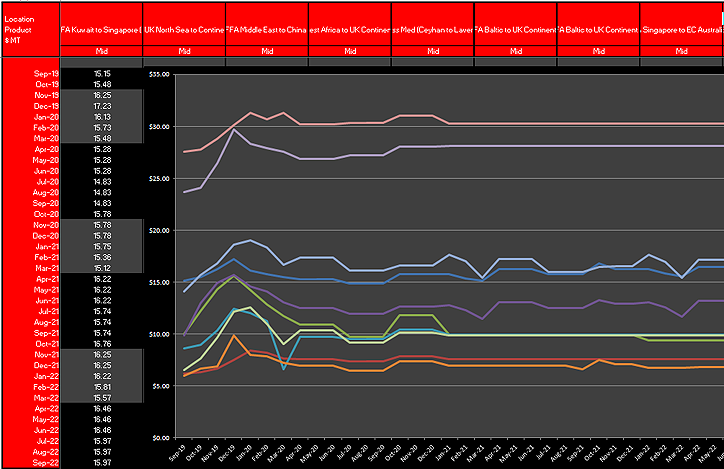 MARKETS COVERED
OTC Global covers daily assessments of Freight forwards at 30 locations.
KEY FEATURES
30 Market Locations / Products
Historical Data
Daily assessments provided in monthly granularity and seasonal blocks
3 year Tenor
BALMO
Models run at 5 intraday times