Crude Oil Forward Curves
The crude oil forward curves provide an independent and thorough view into the global crude oil market. The product covers physical and financial products including swaps and financial futures prices. Curves are delivered daily before 4:00 pm EST providing customers an early start to their end of day processes.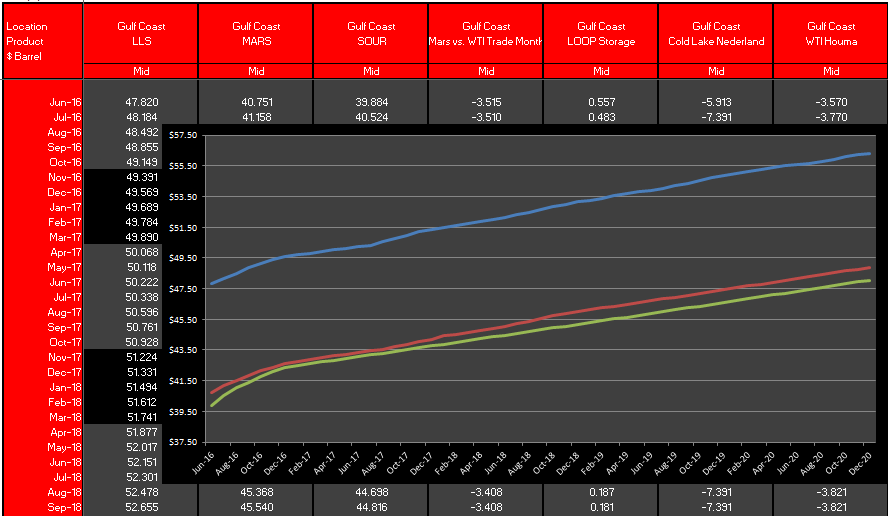 MARKETS COVERED
The forward curves covers daily assessments of refined products forwards at 93 locations/products, including delivery points: Financial Brent/WTI, Gulf Coast, North Sea, Canada, Alaska, Middle East, Mid-Continent, Urals and Eastern Siberia.
KEY FEATURES
Daily assessments provided in monthly granularity
Assessments of physical crude and swaps
10-year forward tenor produced daily
Models run at 5 intraday times